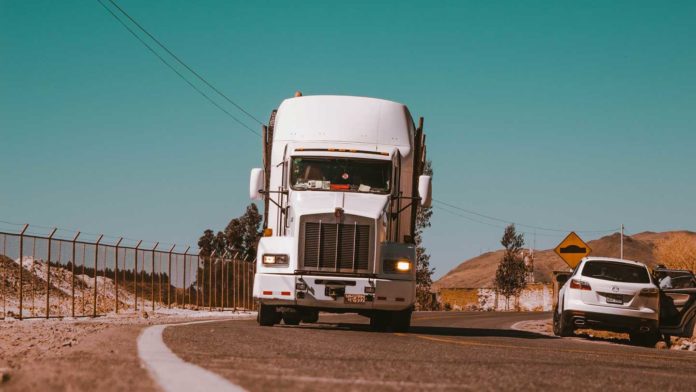 You may have just purchased a trucking firm and wondered what steps you should take to ensure the company's growth and future prosperity. It calls for a lot of hard work, dedication, and skill.
As a result, we've compiled some secrets from successful trucking business owners to share with you, hoping they'll be helpful to you as you launch or grow your own company.
These suggestions come from trucking industry proprietors with decades of experience. You're ready to expand now that you've established your trucking company. To that end, I offer the following discreet recommendations. Stop looking for a trucking blog, and let's get started!
Build a Strong Network
The transportation industry relies heavily on personal connections. If you have a large group of contacts, you will find it simpler to learn about new business opportunities, extend your sphere of influence, and monitor developments in your field.
Networking may be strengthened by participating in industry gatherings, participating in relevant trade groups, and online interactions with other professionals. However, it may take some time and energy, and making these relationships worth it in the end.
Spend Money On Technology
With the transportation industry undergoing a technological transformation, keeping ahead of the competition is more crucial than ever. However, modern technological investments might help your company increase output while decreasing costs and enhancing customer satisfaction.
Electronic recording devices and GPS tracking allow you to ensure that your fleet is always operating within the law. Like route optimization, reducing idle time, and keeping tabs on fuel use may save money, so can fleet management software.
Recruit Competent Talent
Keeping your staff happy is crucial to your company's success in the transportation sector. You must schedule enough time to find and hire capable people to fill unfilled roles, such as experienced chauffeurs, dispatchers, and secretaries.
You should hire people with a history of getting things done, a commitment to keeping the workplace safe, and a good work ethic. Once you've found the right individuals for the position, you need to help them develop professionally so they may go forward in the company.
Concentrate on Safety
Safety is a top issue in the transportation industry that must be met. Serious injuries, damaged equipment, and legal trouble for the guilty party are all possible outcomes of accidents.
Workplace safety may be significantly improved by implementing a safety program that includes regular training and servicing of all necessary equipment.
Control Your Finances Wisely
Responsible financial management is crucial to the growth and stability of your transportation company. This process includes expense tracking, budgeting, and cash flow management.
Understanding the costs of doing business, such as gasoline and insurance premiums, and the rules and regulations governing the industry is also crucial.
Develop Strong Customer Relationships
Building trusting bonds with your current clients is crucial for the growth of your business. Customer service, on-time product delivery, and paying close attention to specific needs are all part of this.
If you work hard to gain customers' trust and satisfy their requirements, they will become your most loyal promoters. The trucking industry is crucial to global economic growth since millions of goods need to be moved daily. However, it's not easy to run a successful transportation company.
Keep Up to Date on Regulations
Keeping abreast of the latest recent compliance standards and regulations is crucial in the transportation industry due to the many rules and laws that must be followed.
This involves knowing and following the guidelines set out by the federal government and individual states, obtaining the appropriate permits, and maintaining a safe workplace. One of the most efficient ways to get new expertise is to learn from the owners of established trucking firms.
Conclusion
Successful trucking company management is not for the faint of heart. It's doable, however, with the right approach. Building reliable connections and prioritizing the safety of your staff and clients will set you up for sustained success in your field through a trucking blog.
You should also be open to new technologies and put a premium on satisfying your customers. Think carefully about the advice offered here by the owners of successful trucking businesses. You'll be well on your way to establishing a sustainable business that can ride through your chosen field's inevitable ups and downs.