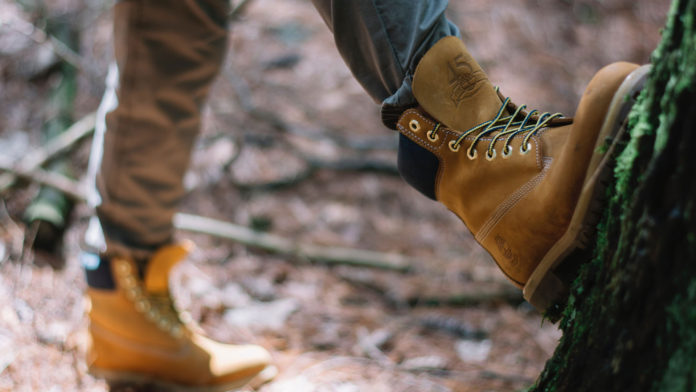 If you are a new hiker in the town, you need a pair of strong and waterproof hiking boots. Waterproof hiking boots have become mandatory for hikers. But don't just buy any hiking boots in the market. Hiking boots differ and depend on wearer's comfort, the area and the length of the terrains. Don't waste your money buying hiking boots just because they are cheap. Remember what's cheap doesn't mean quality. Investing in good quality shoes is essential for your body and mind. You must be wondering why do you need womens waterproof hiking boots and why just any shoes wouldn't suffice? Here's a long list of why you should consider hiking boots.
Waterproof Hiking Boots Provide Great Comfort
Hiking the puddles isn't exactly enjoyable if you don't have the proper gear. You could end up with wet, cold feet. With waterproof boots, you don't have to go through the problem at all. Now you can have fun without fear of getting your feet drenched in a pool of water. You can even walk in the rain with your waterproof boots. If you are hiking in winter, frostbite can be threatening to you. Hiking with wet feet can make your blisters even worse. Thus waterproof hiking boots are a great option for snowy or rainy trails. If you are fearing about the price tag, you can get men or women's waterproof hiking boots at a very affordable price. They are affordable, not cheap – there's a difference!
Ankle Length Streams Wouldn't Slow You Down
You don't need to hop awkwardly hither thither wearing waterproof boots. Waterproof boots keep your feet all dry even when your feet are submerged in water as long as the water is too deep. You need gaiters for deep waters. Gaiters are creek-crossing shoes and provide protection for your feet even in the deepest puddles. However, if you don't want to spend tonnes of bucks, you might have to walk around with slightly wet feet. But if your boots are incorporated with GORE-TEX protection, your feet might not get that wet.
It's Breathable
A waterproof hiking boot's breathability refers to the ability to let water vapor from your sweat escape while preventing water from entering into it. Feels like magic isn't it? The pore is large enough to escape vapor but not much to allow water inside. Breathability is important for the boots because your feet might feel clammy and hot in the absence of the pores. While rubber is a good water-resistant material, it doesn't provide breathability. So your feet would become moist and wet while sweating, didn't do much by being waterproof right? That's why waterproof boots with breathability is a must-have for hikers.
Despite the name waterproof, hiking boots like these are suitable for every weather, whether it's summer, winter or monsoon. As I told you before, how waterproof technology resists the water from rushing inside the boots, how the breathability helps your feet breath and keep them dry on hot days. So, there comes no question as to why you should not choose waterproof hiking boots.