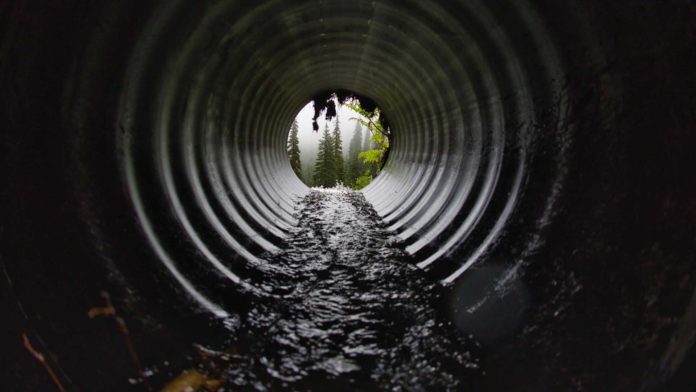 1. Correct Size with Deep Digging
Firstly, stormwater pits should be made of right size which are large enough to store storm water pouring into it. But one has to keep this into mind that it is not at all designed for just holding the storm water as its purpose is much more than this. This means, it has to be large and long enough to allow the water to pass through the drainage pipes. Also, stormwater pits has the filtration system which filters the flowing water and helps in preventing the drain from becoming clogged at any point. To summarize, one has to go for deep digging ensuring the large quantity of stormwater to be flown and drained along with a good filtration system to avoid any possible clogging.
2. Choose a Professional for Installation
In most of the states, it is required to have a licensed professional to install the stormwater pits as it is very difficult to handle if you consider it as a DIY project. Also, it may not be able to perform its job properly even if there is a slight variation in type of material or style of pit required for your area or location and the climatic conditions. In worst case scenarios, such slight mistakes may also lead to damaging your property as well.
3. Opt for Best Material of Pits
As mentioned earlier, it is important to go for the most suitable material of pits in order to avoid any possible damages to your property along with quality results. Generally, it is the concrete that many people prefer but nowadays many residential pits are made of recycled plastics. You can also look for heavy duty stormwater pits of various sizes as per your requirement with polypropylene bases. Also, make sure the top filter lids are made of plastic or aluminum for quality results along with using leaf guards, oil separators and other filtering devices.
4. Understanding of Pit Systems
It is also important to understand about the pit systems when we talk about stormwater pit installations as it is the basic ingredient of this system. Pit systems may be modular, precast or custom with incremental riser sections, grates, lids and covers. Mostly people opt for modular units as they allow quicker installation along with performing knockouts that can accommodate a variety of pipe sizes and orientations. Modular units are most suitable for junction, grated inlets in standard sizes and curb inlet pits as well.
Also, pits are usually wet casted using steel fibers reinforced at high pressures to prevent shattering when knocking out holes. Steel fibers reinforcing is also engineered in a way which can assure the durability and strength of the pits.
5. Quick Construction with Riser Sections
It is said that you can go for quicker construction with riser sections without any compromise over the quality of the results. Also, if you are getting it done by a professional company then make sure they offer an optional precast inlets and outlets which best suit your engineers' requirements.
As part of series articles, we are going to share many articles regarding civil products like Shallow drain and many others. Stay connected and get all updates.