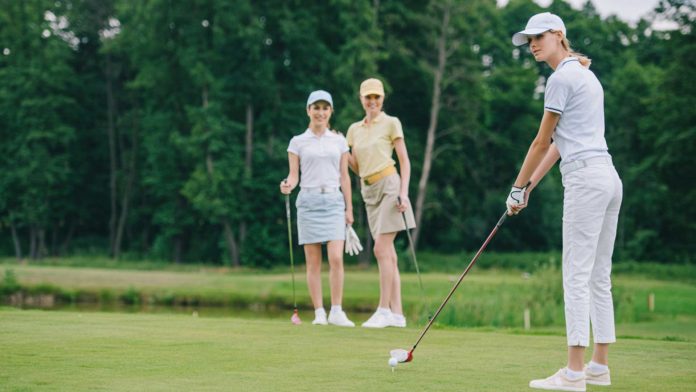 Are you a beginner golfer? If yes, then today's discussion will be very helpful for you. We will mainly talk about some golf items that the beginner must need if they want to start golfing.
We sometimes take a general question from the beginner that what they need for golfing. In this content, we will try to present some basic things that you have to buy before golfing. So, without any further talk, let's get started.
Hopefully, after reading the below discussion, you will able to start golfing without any doubt. So, before you look for the best complete golf sets, let's know more about this issue. 
Clubs
If you are thinking to start golfing then first you must need to have a golf club. Mostly, beginners need to start golfing. If you go to the golf field without a club and want to play, then it would be quite funny.
In a word, it is so crucial to start your golfing with a golf club.
Now, you may ask that how to select the right golf club for me. Well, there are lots of clubs available in the market. But as a starter, you have to be very careful to select a club.
The wood club will be best for beginners. Lastly, we will suggest you buy one set of clubs together. It'll be a nice beginning point for your golfing.
Golf Bag
After buying your clubs, you have to buy one golf bag. Without the golf bag, it will be tough to carry your clubs when you go to the field. Well, there are two kinds of bags available. One is a carry bag, and another one is a cart bag. Mostly, there is a huge difference between carrying and cart bag.
The carry bag is light and comfortable to carry here to there. If you plan to take all the clubs always with you, then go for the carry bag. Besides, if you're seeking a large bag, go for the cart one. You will able to easily carry the tees, balls, and other golf items with you.
Golf Shoes
Wearing perfect golf shoes is a vital part of golf. You will not be able to perform your best by wearing regular shoes. Moreover, regular shoes cannot protect you from sliding when you are on a golf field.
So, before starting golfing, you must buy golf shoes. First, it will provide you the best comfort while golfing. And second, it will prevent the golfer from making the golf swing. You can also look for "best golf hats" for the sunny day.
Here, our advice is always to buy comfortable shoes. Also, you have to buy shoes that have water-resistance features.
Golf Tees and Balls
Lastly, we will talk about the golf tees and balls. As a starter golfer, you have to practice with many golf balls. That is why our advice does not be so picky about the balls. Also, you have to ensure that you are using lots of tees. Here, we will suggest you avoid plastic tees.