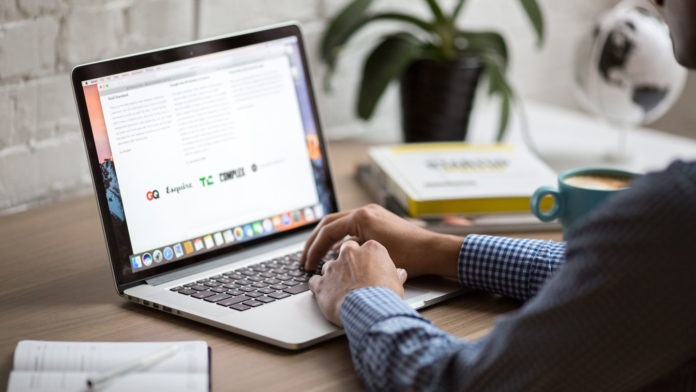 Conversion rates and online marketing success are directly tied to the quality of the landing pages that attract visitors. You have a few seconds to grab a visitor's attention and convince them to take action once they land on your website.
In this article, we'll go through the fundamentals of making effective landing pages. We'll look into the tactics that may improve your landing pages' performance, from catchy headlines and clear value propositions to engaging images and compelling content.
Therefore, continue reading before you look for web designing and web development London.
Attention-grabbing Titles and Specific Benefits
Since it is the first thing people see, your landing page's title needs to be captivating. Create a headline highlighting your product or service's benefits over the competition. Write clearly, and engagingly, making others want to learn more.
A compelling value proposition, in addition to a catchy headline, is crucial for keeping visitors engaged. Spell out the positive outcomes people may expect to experience from taking advantage of your offer.
Focus on what sets you apart from the competition and how you can help them solve their problems. Remember the demands of your intended audience as you consider the value you may supply. Your landing page's ability to generate conversions relies heavily on its headline and value proposition strength.
Designing Eye-Catching Visual Elements
Visuals are crucial to attracting site visitors and getting your message over to them. Use relevant, eye-catching visuals, videos, and photos to promote your product. Pictures must be interesting and make viewers feel good. Product features and client success stories can be showcased in videos.
Create a unified and expert appearance by ensuring all visual components adhere to your brand's established standards. Important features, such as call-to-action buttons and crucial information, should be highlighted using contrasting colors and strategically placed.
The aesthetics must work in tandem with the message to provide the best possible experience for the end user. Remember that a picture is worth a thousand words and that attractive images may majorly affect your landing page's success.
Streamlined and Intuitive User Experience
Getting people to take action on your landing page requires a simple user experience. Reduce the number of alternatives available and eliminate any clutter to make navigating easier. Maintain a neat and orderly design so site visitors can quickly locate the information they want.
Make sure your call-to-action (CTA) buttons are in a prominent and engaging location. Ensure the writing on the buttons is direct and to the point so that the user knows exactly what to do.
Compelling and Persuasive Copywriting
Copywriting that draws in and convinces site visitors to take action is essential. Create concise and customer-focused text highlighting the advantages of your product or service. Emphasize how it addresses their needs and wants.
Persuade them to act quickly by appealing to their emotions and sense of urgency with your words. Use stories to create a more personal connection with your readers. Separate the content into manageable bits to make it easier to read.
Social Proof and Trust-Building Elements
Conversions on your landing page will skyrocket if you take the time to earn the trust of your visitors. Use social proof features like testimonials, reviews, and case studies to highlight your success with previous clients. Showing how your product has helped others is a great way to build trust and credibility.
Trust indicators like security badges and assurances should be directed to convince users that participating in your service is risk-free and reliable. Boost credibility by highlighting any relevant affiliations, certificates, or achievements.
Conclusion
Developing conversion-focused landing pages by web designing and web development London is among the most effective methods for reaching one's company objectives and optimizing your landing pages to attract visitors and urge them to take action successfully by adopting the tactics described in this blog article, such as creating appealing headlines, employing eye-catching graphics, and writing clear text. 
Suppose you want more people to convert to your pages. In that case, focus on streamlining the user experience, adding social proof and trust-building aspects, and testing and optimizing your pages often. With these methods, you can design landing pages that generate substantial results and boost your marketing efforts.