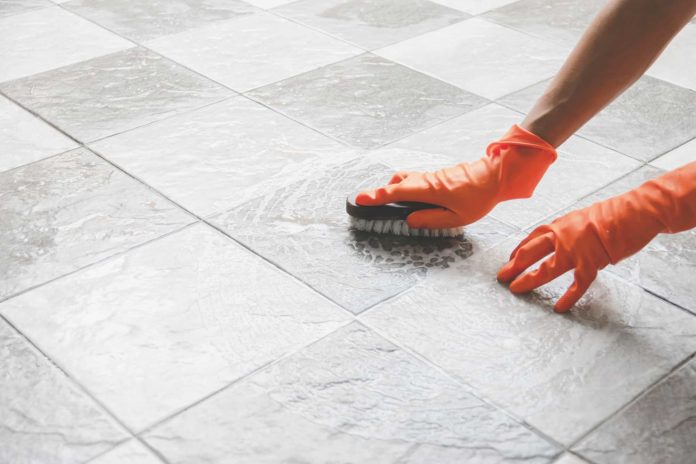 Have you ever seen your dirty grout and tiles in your bathroom and have wondered, "How do I clean this?" You may have also searched for a professional tile and grout cleaning and restoration company. 
If so, you're not alone. Tile cleaning is a process that not everyone is familiar with. One of the first questions most people ask when getting their tiles cleaned is, "How much is it?"
Before contacting a professional tile and grout cleaning company, here are six important factors to consider.
#1. Experience
Experience is a must when choosing the right professional tile and grout cleaning company to work with. This will ensure that you work with a more experienced team that knows what they are doing.
Experience in your particular area is also important. Those who have been in business for years might be new to your city or area, so try to choose someone who has been around for some time and knows the area well.
#2. Industry Training & Certification
You ought to look into a company's training and certification before hiring them. Not all companies have staff with industry-standard qualifications.
If a company has an in-house training program, it may be useful. Still, formal certification from a reputable organization will show you that they care about their reputation and are properly trained to work with your tiles and grout.
#3. Reputation
Reputation is important because it indicates what you can expect from the company. If a given tile and grout cleaning company has amassed many 5-star reviews over the years, chances are they have a good track record of delivering high-quality services.
Similarly, if a company has been recommended by friends or family members in the past, you can be confident that they have a reputation for excellence.
#4. Equipment & Cleaning Products
Companies should be using high-quality products and professional equipment. They should also use the latest technology to deliver excellent results every time.
You should ask which tools they use as this will tell you what kind of quality service they can provide. A reputable company will have no problem sharing this information with you.
Professional companies also use appropriate cleaning products for the job depending on your grout material, tile and grout color, age of tile, and how dirty or stained it is.
#5. Proven Results
When choosing a tile and grout cleaning company, you can't afford to take risks. Ensure that they have case studies and testimonials from past customers to prove the results.
What kind of results did they get?
Why did they choose this company?
How much did they pay? How long did it take?
What did they like about the company?
This will help you learn more about any tile and grout cleaning company you're interested in hiring.
#6. Value for Money
Choose a technician who can offer you the best value for money. For example, watch out for hidden costs such as travel charges, equipment rental, or materials and supplies. These costs can add up quickly if you don't take them into account!
In Summary
It's important to find a company that can meet your needs, especially when it comes to tile and grout cleaning and restoration. There are many options, but if you do your research before committing to one, the process will be less time-consuming and ultimately more successful.